For far too long, businesses have taken more than they have given back. We want to change that. As a 1% for the Planet member, we are committed to partnering with environmental groups and grassroots activists, and donating the equivalent of 1% of our sales to them. In 2021, we partnered with the following 3 organizations.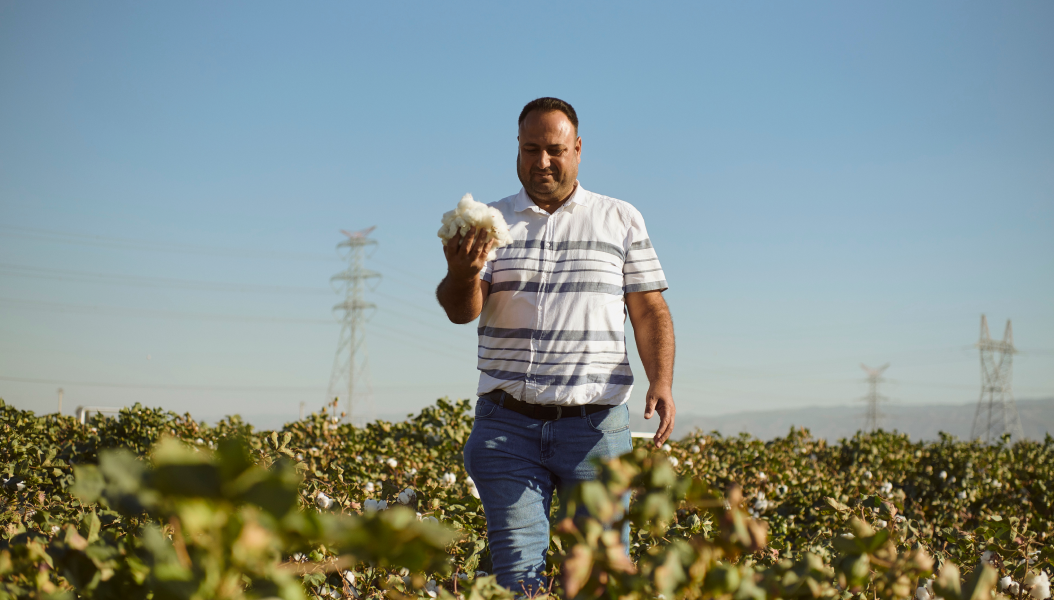 1.    The Regenerative Organic Cotton Pilot Project with WWF-Turkey
In order to help reverse climate change and make a positive impact, we are co-creating with WWF the first regenerative organic cotton farm in Turkey. The project is a long-term one that will take place over at least the next three years. It will help to change the way cotton is grown in the region, and hopefully inspire more farmers to change to regenerative cotton farming practices.

For the second year in a row we raised funds during our Black Friday sale for the project. Every purchase made during the sale contributed €10 to the project and we ended up exceeding our €70,000 goal by a long way (158%). To follow along our journey with the project visit regenerative.organicbasics.com.
2.    Rewilding Europe
Biodiversity is in steep decline. The overall population size of all monitored species has seen an alarming average drop of 68% in the last 50 years. Here's the thing: Biodiversity plays a critical role in providing us with food, water — and is key to the regulation of our climate, water quality, and much more.
So we decided to give back to nature on Earth Day. Healthy ecosystems store carbon, help to reduce the effects of climate change, and provide clean air.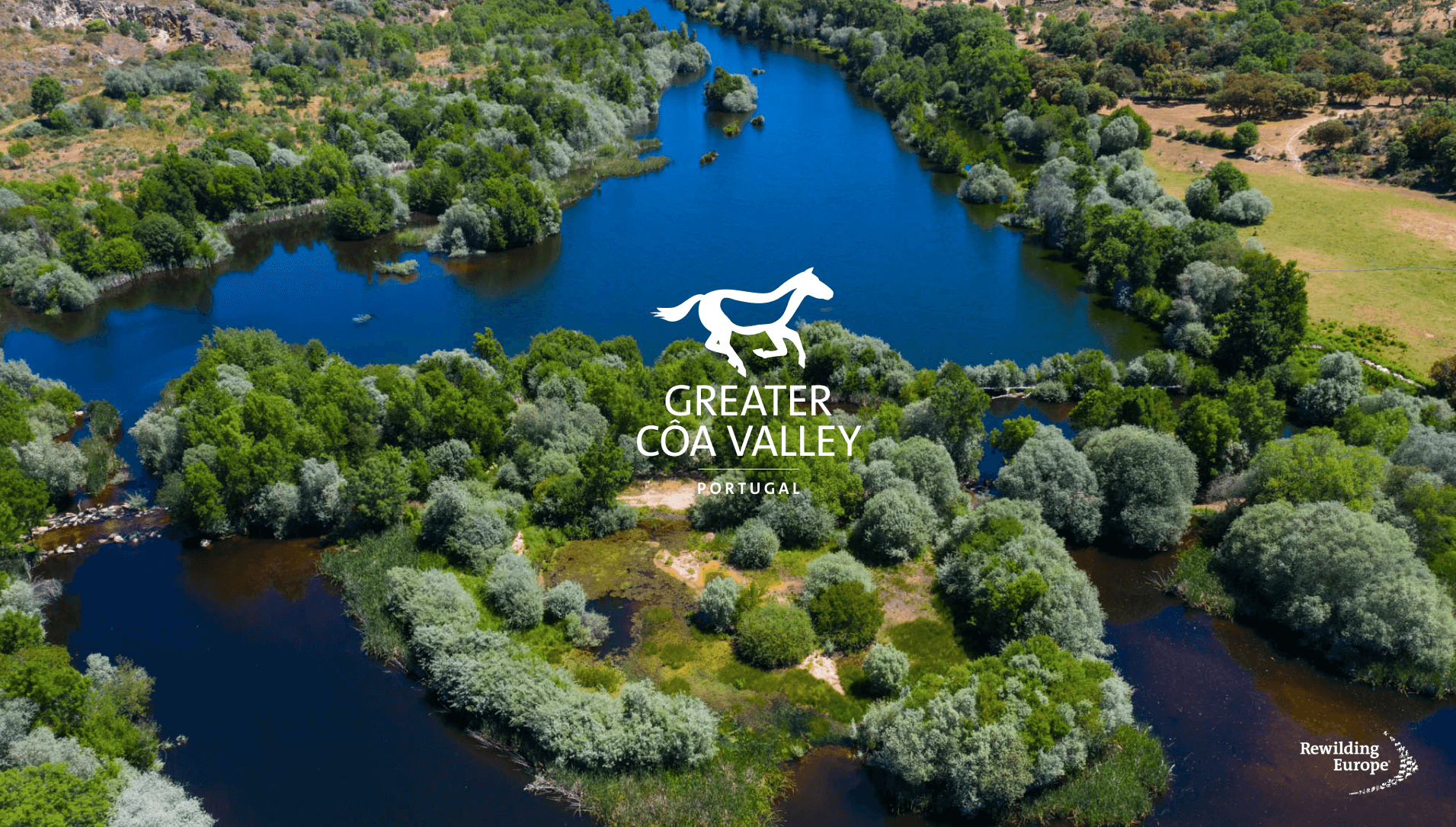 To celebrate Earth Day in 2021, we donated 100% of our profits from the day to Rewilding Europe. Rewilding Europe is an organization that takes a progressive approach to conservation by making Europe a wilder and more biodiverse place.

By reducing active wildlife management, opening up rivers and streams, allowing natural forest regeneration and supporting the introduction of native wildlife species, Rewilding Europe is able to let nature thrive on its own.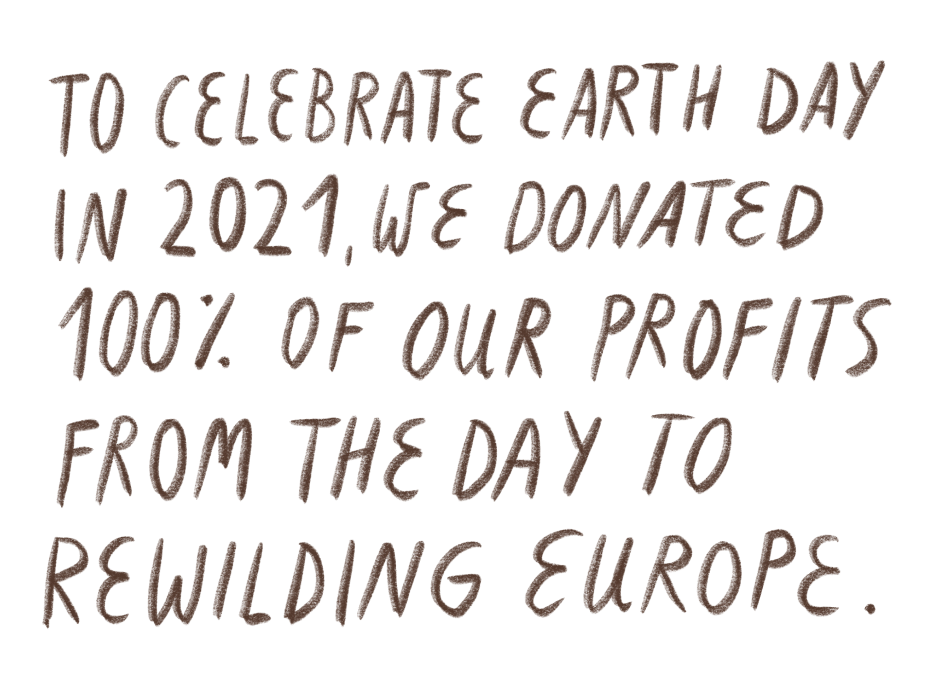 For this partnership, we chose to support their ongoing work in the Great Côa Valley in Portugal. The Greater Côa Valley is a biodiversity hotspot with its large open forest landscape, steep valleys, rocky heathlands, and river gorges. Because a big part of the valley has been abandoned, there is a huge opportunity for rewilding, and in particular, welcoming back native species and wildlife such as the Iberian wolf and the Iberian ibex.
3.    Nordic Ocean Watch
Across the world, our ocean is under threat by plastic pollution and climate change. Every year it's estimated that 8-12 million tons of plastic end up in our ocean. This severely harms marine life.

Climate change also leads to ocean acidification. When we emit CO2 into the atmosphere, the ocean absorbs some of that. It actually ends up taking up about 30% of the CO2 humans emit. So by investing in its well-being, we will also reduce emissions from the atmosphere in the future.

To celebrate World Ocean Day in 2021, we partnered with Nordic Ocean Watch to raise awareness of our ocean's major challenges, and we organized a clean up of our local beach in Amager, Copenhagen.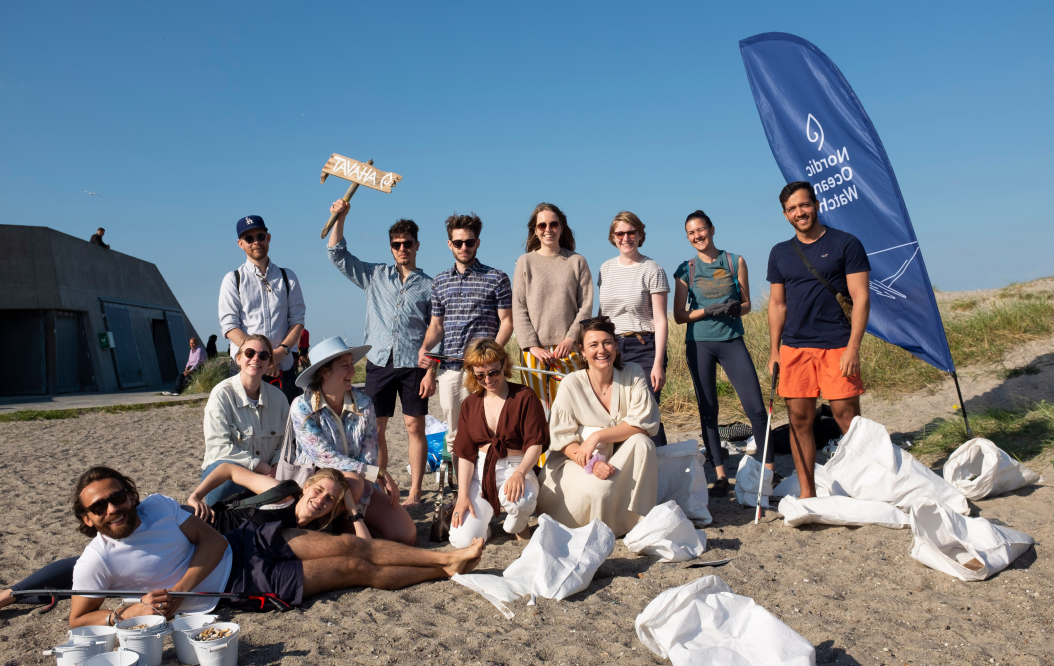 Nordic Ocean Watch is an environmental collective dedicated to taking care of our ocean. They drive community initiatives and educational programs to inspire behavioral change and active participation.

So what can we all do to help take care of our ocean? Start by thinking about the waste you produce in your everyday life. Reduce and avoid single use plastic, and if you're able, please participate in local beach cleanups with us, too.